Waitlist Authorization is a great feature for you to take advantage of with CommentSold! When enabled, it gives your customers the opportunity to preauthorize their credit cards for a waitlisted item. So, if you restock an item that has been waitlist authorized by someone, that customer will automatically pay for it when you restock the item! This is awesome for your customers because they get to move to the front of the waitlist! It is awesome for you because you can guarantee that you will make money from restocks! Want to know more?! Keep reading!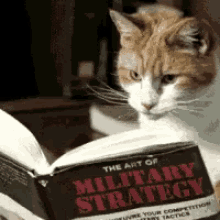 First, in order to have waitlist authorization on your account, you must use Stripe as a form of payment. If you do not have a Stripe account, you can set one up here for free. If you currently use Square, you will need to disconnect it from your CommentSold account prior to connecting Stripe. You are not able to use both Stripe and Square at the same time (but either will work with PayPal!).
Once you have connected your Stripe account here, you will see the option to enable Waitlist Authorization under the Setup tab.
Now let's take a look from the customer side. When a customer is waitlisted for an item, she will be notified she is on the waitlist and given the option to go to her waitlist to skip the line.
Once they click on the waitlist tab on their account page, customers will see the option to "Click here to be the first on the waitlist."
Then, they will be able to select their payment for authorization.
That's it! Now the customer's payment is authorized on the item!
Now, let's talk about how the waitlist authorization can benefit you! You can go to your Waitlist tab and view how many authorizations are on each item. You can use this info to decide if you want to restock items or not. For example, I have an item that has been waitlist authorized 17 times. If I can get it restocked, I can guarantee those sales. It is worth it to me to try to get this one restocked!
Once you have enabled this feature, talk to your customers about it! Let them know they can jump the list on hot items that you will be restocking. If you sell this feature to your customers well, you can see a definite increase in sales while lowering the chances you will be stuck with restock inventory that you can't sell. Waitlist authorization is a win for everybody!