Watch Avalara's webinar explaining their software and our integration here!
You may have heard that tax laws have changed for online retailers, and you may now be responsible for remitting taxes in more than one state. Check out this article for more information on this law.
How can we help you navigate this new law?! Well, CommentSold has purchased Avalara accounts for ALL CommentSold customers. This means that you automatically have an Avalara account included with your CommentSold account. With this integration, Avalara will automatically do the sales tax calculation for you (including all states in the US) and will store this information for you to review/remit sales tax. This will ALSO account for the sales tax in returns. For an additional fee, Avalara will file and pay this sales tax for you as well, to all the different states. Note: While Avalara can help you collect and remit taxes, we recommend you work with a tax professional as well. Neither Avalara nor CommentSold is qualified to give you advice on taxes.
Are you ready to get your account set up?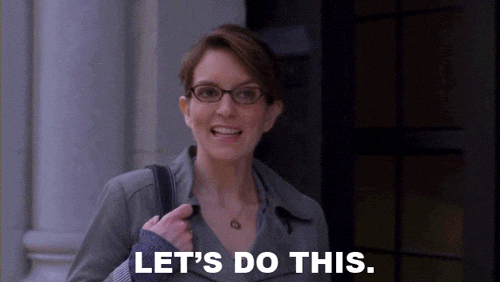 First, let's go to the Taxes tab under Setup and click on Create New Avalara Account.
Next, you will see this popup, which should have all of your information auto-populated!
Click Create Account.
Once the page has refreshed, you will see your API keys (a username with numbers and a password with numbers and letters) and boutique name saved on the page. Note: you will not use this username and password anywhere else. They act as API keys for your account. You will never need to update this info in CommentSold.
Your account is now setup and tax info will be sent to Avalara. The next step is accessing your Avalara dashboard. You will receive an email from Avalara to set the password for your account.
When you click the link, you will be taken to Avalara's website to set your password.
Once you set your password, you will be able to login to your Avalara account. Note: When you login to the Avalara website, you will use your email address as your username. This will not match what is listed on CommentSold as your Avalara username and password, but that is okay. You will NOT need to update this info on CommentSold; simply leave the username and password as is.
Now you're all connected, so let's see how we can put Avalara to work for you!
First, under Settings, you can manage from which states you collect and remit tax. Your shop location's city, county, and state will be added automatically. If you hit another state's Nexus threshold, it will appear on your main Avalara dashboard, so you'll know to add it manually. We suggest logging in occasionally to check and see if you need to add more states.
Now, let's head back to CommentSold and update some info. When you go to your Taxes tab, you will see the option to Set Avalara Shipping Tax Code.
Check out this article to see how Avalara recommends you setup this info!
Next, let's look at products. When creating a new product or editing an existing product, and it is clothing, you do not need to enter a tax code. If no tax code is entered, Avalara with automatically default to clothing for the tax code.
If you sell products other than clothing, you can change the tax code. For example, if I wanted to mark this piece as "jewelry" I would look up the code in Avalara.
Then, I would enter the code into this field:
Once you have everything connected, you can test it if you would like! Simply create a test transaction, then go back to your Avalara dashboard and click Transactions.
Make sure your transaction has appeared in Avalara. If so, you're good to go!
For additional help setting up state Nexus and more, please contact Avalara's team. CommentSold is not a tax expert!
For information specifically about the different types of Nexus, please visit this help article and tool from Avalara. Avalara's Nexus tool will help the merchants discover where their sales create Nexus and an obligation to collect taxes.
For additional set up resources, please visit Avalara's Help Center.

Tell AvaTax Where You Collect Tax
This video will show you how to tell AvaTax where, when and what type of sales tax to collect if you are registered to collect sales tax in more than one jurisdiction
Note: While Avalara can help you collect and remit taxes, we recommend you work with a tax professional as well. Neither Avalara nor CommentSold is qualified to give you advice on taxes.