If you have ever looked at an app developed by CommentSold, you may have noticed that the boutique has their products organized into collections. If you are wondering how they did that, you have come to the right place! Follow along to learn how to organize your products into collections on your Mobile App!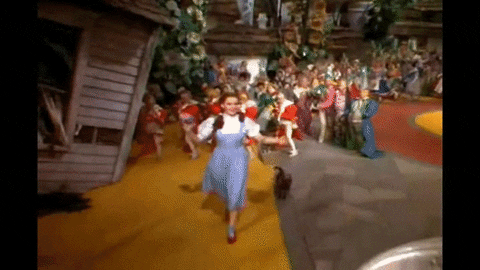 If you haven't seen collections on the mobile app, let me show you what they look like.
As you can see, the collections are listed at the top of the app under the search bar. Collections are a way to group your like items together on your webstore. You can categorize by type (shoes, shirts, rompers, etc.), by brand, by season, or even by specific brand!
All collections are created and organized through the Online Store tab on your CommentSold dashboard. If you are already using our webstore and have created collections, all of the work you have already done will carry over to the mobile app as well! If not, let's get you all set up now!
If you do not see a tab that says "Online Store" on your CommentSold dashboard, we will need to enable it for you. Click on the chat box in the bottom right corner of your dashboard to ask support to enable your webstore!
Once enabled, navigate to the Collections section under the Online Store tab. Here are the collections I have created:
To edit collections, click on the three dots next to the title to edit or remove, and click on the green Add Collection to add a new one.
If you have a webstore and have some collections there you do not want on your app, you can click the three dots next to that collection, and click on "Hide in App."
You can also decide which order you would like your collections to be in on your mobile app. Simply click the three dots and edit next to the collection you want to change. Then, you will have the option to sort the collections in whichever order you want!
Once you have all of your collections set up, now you need to add your products to them! There are two ways to do this, and I will show you both!
Up first is adding products to collections individually. This is best done when you are entering your product into the system for the first time.
First go to your products tab.
Next, click the three dots to the left of the product you want to tag, and click edit.
Then, scroll down to the bottom of the page where it says "Collections" and select which collection you want to place the product in. You can also put products into multiple collections!
If you have a lot of products already created that you would like to add to collections in bulk, no worries! We can do that too! Once you have created your collections, you can go to your Products tab to organize into collections.
To add multiple products to the same collection, click the checkmark beside each product, scroll back to the top of the page, and click on the drop-down arrow on the far left. Next, click on "Add to Collection" and choose to which collection(s) you would like to add the products! Easy Peasy!
That's it! You are now on your way to an organized mobile app!