Okay! You're ready to get a mobile app, your boutique is a company, and you are processing at least $15,000 in sales per month through CommentSold. Great! Let's get started!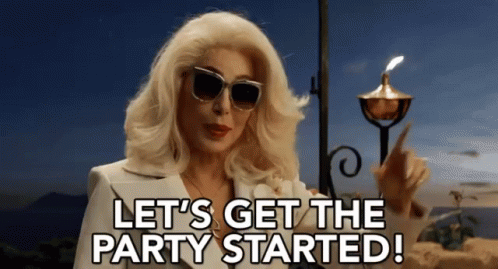 Here is a list of everything you are going to need to submit to get your app developed and we have also created a Worksheet you can use to keep track of these items as you collect them. Keep reading below for detailed info on each item in this list!
A company Apple Developer account
CommentSold Subdomain
Apple Company Name
Desired App Name
Homepage URL
Support URL
PayPal access token (if you accept PayPal)
Tint Color & Background Color
App/Play Store Description
App Icon
Launch Image
Logo Banner
Company Apple Developer Account
In order to have a mobile app on iOS devices, you must first have a Company Apple Developer account! Follow this link to find out how to set this up!
CommentSold Subdomain
When you submit your information to get your app developed the first thing we need is your CommentSold Subdomain. This is yourshopname.commentsold.com.
Apple Company Name
To make sure that we are working from the correct Apple developer account, we need to have your Apple Company Name. You can find this by going here. Your company name will be listed as Team Name. The screen below is also a great place to confirm that your Entity Type is listed as Company/Organization. If it says Individual, follow the instructions for Converting on the Apple Enrollment Page.
Desired App Name
This is what you want your app to be called. It will most likely be the same as your CommentSold subdomain, but we just want to make sure we get it exactly right!
Homepage URL
This can be a link to your website or your Facebook Group/Page. Wherever you consider to be your main stop online!
Support URL
Your mobile app will have a link called "Contact Us" for your customers to use to reach out to you if they have any questions or issues. Whichever link you provide here will be where your customers are directed.
PayPal Access Token
If you accept PayPal as a form of payment, we will need your PayPal Access token. In order to get your PayPal access token, you will first need to log in to your account here.
Once logged in, you will click on My Apps & Credentials.
Then, you will click on Generate Live Access Token.
A new window will open with your PayPal access token. You will want to copy this so you can reference it later.
Tint Color & Background Color
You will also be asked to pick two colors to be used in your app. You will choose the tint color, which is used in places where text is highlighted, and the background color, which is the background color for all buttons.
You can look up colors on a hex code website like this one and jot down the colors you want to use.
Here are some examples of tint and background colors in a mobile app:
The login button on the opening page is the background color.
The word "Bottoms" is highlighted in the tint color.
App/Play Store Description
The next thing we will need to get from you for your mobile app is your shop description. It just needs to be 2-3 sentences describing your shop that will be listed in your App Store description. You can use the same description you use for your Facebook page or webstore!
Next, we will need the graphics for your mobile app!
App Icon
The first image we will need from you for your app is your app icon. The correct dimensions for this graphic are 1536x1536 in JPEG format. Here is an example of an app icon:
Launch Image
The next image we need is a launch screen background. This is what will show when the app is launching. The correct dimensions for this graphic are 1000 x 1600 pixels in PNG format. You can decide to do your launch screen in a number of different ways. You can do a picture of a model, some clothes, or even yourself! Here is one example of a launch screen background:
Logo Banner
The final image we need is a logo banner. It is shown on the login screen of your app. The correct dimensions for this graphic are 1000 x 500 pixels in PNG format. This image will be placed over your launch screen background, so it should be transparent. Here is an example:
Once you have completed all of these steps, book time with your Account Strategist and she can submit all of the required information into our system to get your application process started.
If you are not sure who your Account Strategist is, just shoot us a message in support and we can get you linked up. We process apps on a first-in, first-out basis from the date your Account Strategist has submitted your completed package to our development team.
Click here for everything you need to do pre-launch to get your app ready, and click here for tips and tricks for a successful mobile app launch!