This article will explain each piece of the Setup tab in the CommentSold™ dashboard in detail. To start selling, you must complete the following tabs: Shop, Shipping, Payment Gateways.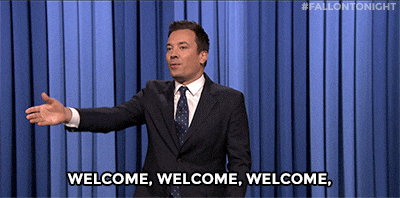 Welcome to CommentSold™! We're excited to have you here as part of our family! Now that you've launched your trial, there are a few things we need to take care of so you can get started selling! This article will give you all the info you need to fill out each section of our Setup tab.
When you first click on the Setup tab on your CommentSold™ dashboard, you will be on the Shop tab. This is where you will input your business information and set some preferences.
Click here for a more detailed explanation of the Shop tab.
The next tab under Setup is Shipping. Here, you will set up your shipping preferences.
Click here for an explanation of everything listed under the Shipping tab. This is another article that covers not only shipping with CommentSold™ but also any other method you might want to use.
The next tab under Setup is Taxes. We have an integration with Avalara to help you navigate taxes for your business.
Click here for to learn how to set up your Avalara account.
Next up is the Account tab. This is where you can change your password, email, or credit card on file.
Click here for a more in-depth view of the Account tab.
The next tab is Payment Gateways. We integrate with Stripe, PayPal, and Square for payment processors. They are all very straightforward for set up. You can choose to only use one or to utilize two payment gateways at the same time. Note: You cannot use Square and Stripe together! Acceptable pairings for payment gateways are Stripe and Paypal or Square and PayPal.
Click here for a more detailed looked at the Payment Gateways tab.
Next up is My Invoices. If you're wondering about how to locate all of the invoices from CommentSold™, here is your tab!
For a more in-depth look at My Invoices, click here.
Next is the Instagram Tab. Here, you will connect your Instagram account so you can sell there!
For a more detailed look at setting up your Instagram, just click here!
Our next tab to explore is the Templates tab. CommentSold™ will send replies to your customers via Facebook Replies, Messenger Replies, and/or emails. The templates tab will allow you to customize those messages!
Next up is the Labels tab. Are you printing your shipping labels with a laser jet or dymo? This tab is going to let you customize how you want your packing slips and shipping labels to look!
Click here to learn more about the Labels tab!
Next up is the Shopify Sync tab. If you have a Shopify account, you can sync it to your CommentSold™ account!
Click here to learn how to sync your Shopify account!
Our last tab on the setup screen is Returns. Here, you will be able to setup some common return reasons to help you keep track of why items are being returned.
To learn more, just click here!
I know what you're thinking: This is a lot of information to fill out! That is true, but you do not have to do it all at once. As long as you complete the shop, shipping and payment gateways tabs, you will be ready to sell! You can come back fill out the rest of the information at your convenience!