This article will give you all the info you need about creating coupons with CommentSold
Coupons are a great way to drive sales. They help entice shoppers to buy, as well as help to create more brand awareness. There are a number of different ways that you can utilize coupons with CommentSold. Let's take a closer look!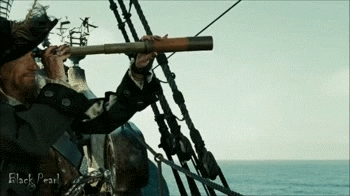 To make a coupon, you must first start here and click Add Coupon.
The first thing you will see is some options to choose from for your coupon.
If you want your coupon only to be used once per customer, you would click the first checkbox.
If you want the coupon to be good only for new users, you would click the second checkbox. This will bring up a box that allows you to choose how many days a coupon will be valid for a new user. If you want them to be able to use the coupon during their first week as a customer, you would set the number to 7.
If you want to require a minimum purchase for the coupon to be valid, you would click the third checkbox. If you had a coupon for free shipping that you wanted to be valid after your customer spends $100, you would set the number to 100.
Next, you will choose where the coupon will be valid. You can choose it to be valid on both Facebook and your mobile app, or you can choose for it to only be valid in one of those places (Don't have a mobile app with us? Why not?! Read more here!).
Once you have decided on all these different customizations, it's time to make the coupon!
The coupon code is what your customers will type in to redeem the coupon. You can use numbers and letters. I recommend making it a word or a word with a number; if it is too complex, your customers might have a hard time getting it right! My code is "SANTA."
Next, you will decide if you want to set a max usage for this coupon. If you are running a very deep discount or want to encourage some urgency for shopping, a max number of coupons works really well! You can tell your customers, "There is a 20% off coupon for the first 10 people who make purchases today!" to push them towards checking out. I've decided to leave mine at 0 so there is no limit to how many times the coupon can be used.
Next, you can choose to enter a start and end date/time for your coupon. This is great if you want to run a special coupon on a holiday! I set mine to start at 5:00 AM on Christmas Eve and expire at 11:00 PM the same day. If you leave the spaces blank, the coupon will never expire.
Next, you will select your Coupon Type. You can choose from Free Shipping, Flat Amount Off, and Percentage Off. If you select Flat Amount Off or Percentage Off, you will next need to decide on the amount of the discount. For my coupon, I did 30% off.
For the next option, you can choose if you would like for the coupon to be for a specific collection. If you do not choose one, the coupon will be good for all of your collections. I chose to do my discount on my Winter 2018 Collection.
The last piece is for a Description of your coupon. This is optional, but if you choose to do it, just detail exactly what the coupon is good for! Mine says, "30% off from 5am-11pm on Christmas Eve on our Winter 2018 Collection! Ho Ho Ho!"
After you enter all necessary information, click on Add Coupon, and you will be taken back to the main Coupon screen. Here, you will see a list of all of your coupons.
You will see I have two inactive coupons because I have date ranges for them. Once the date hits for my newest coupon, its status will change from Inactive to Active automatically.
Now you know how to make a coupon, but did you know you could make coupons that are only good for specific customers?! Well, you can! These are great for birthdays, big spenders you want to treat, a customer who maybe had a bad experience, your employees and friends, etc. All you need to do is go here, click the three dots next to the customer you would like to create a coupon for, and click "Add Coupon."
You will then be able to customize the coupon the same way you did on the last screen, but it will only be for one customer instead.
Pretty easy, right? We've also got this video for you to checkout, if you'd like to see this process in action!